The Pink Hotel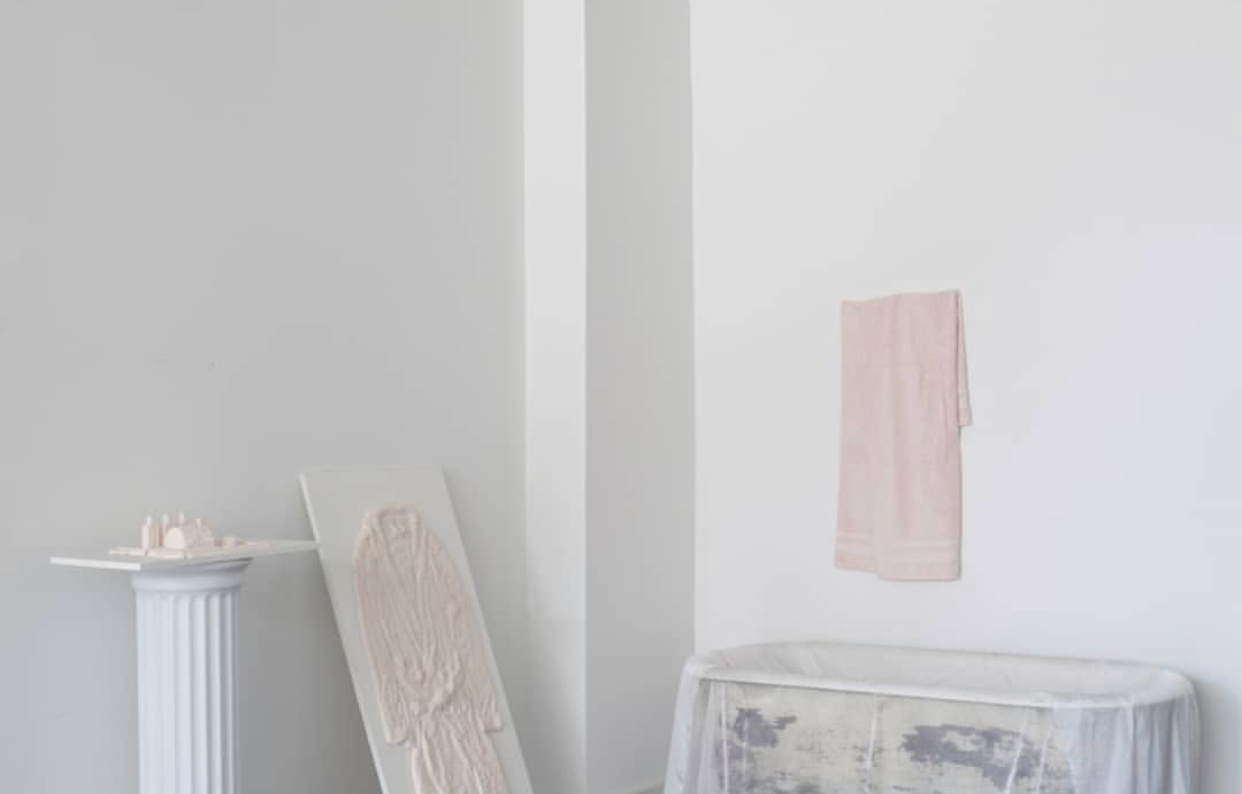 The Pink Hotel. A collection of art painted and curated by the one and only Nick Rose.
Nick is an artist born in Williamsburg, VA creating work in any medium he feels fits his
current concept properly. From a young age, Nick has been interested in the breakdown and
make-up of things such as products, machines, or art. He was first introduced to making art
through travel and skateboarding. It was when he found a box of darkroom equipment in his
parents' storage around the age of twelve that he started shooting photos of his friends
skateboarding and the local skate scene. This translated into street photography when traveling
with family and seeing new places. A large amount of his work has been photography, but he
also creates work in other mediums such as painting, collage, film, drawing, and sculpture. He
strives to use whatever medium he feels presents the idea of the individual work best. An
overwhelming theme throughout these mediums is the genuine nature of acting on an impulse,
capturing natural happenings, and creating what falls into place naturally. There is a feeling of a
dream-like state and a sense of quiet around much of his work.
After high school, Nick moved to New York City to study photography at the School of Visual
Arts. After a year of school and a summer of traveling with and assisting artists, he felt
motivated to work on his own terms. He moved to Richmond, VA in 2017 to live and create a
body of work. In July 2018, Nick presented his first solo exhibition at The Well Gallery with a
multi-media show titled Pink Hotel, which included paintings, photographs, drawings and
sculptures that created a fluid theme throughout the exhibition.
Nick has shown in multiple group shows in his home town as well as Middlebury, VT and
Miami, FL. He plans to expand on creating a space based around a single concept or storyline
portrayed through multiple mediums and is currently working on projects for future exhibitions.
www.nickjrose.com